THE CONFIDENCE TO FOCUS ON THE CUSTOMER
5 Reasons Why Banking Facilities are Switching to Propertytrak
As a banking professional, you face innumerable challenges every day. Cybersecurity, regulatory compliance, and delivering unparalleled service to your customers are priorities that can and should be the focus of daily banking operations.
Over 65% of banking customers still prefer an in-person banking experience to a digital one. It's more important than ever to ensure that buildings and branches are well-maintained and running smoothly. With programs that assure maintenance issues are monitored and managed, and that your branches have emergency preparedness procedures in place, maintaining and tracking your assets provides a level of confidence that allows everyone in your organization to focus on customer retention and happiness.
PropertyTRAK is engineered to support the banking industry's maintenance management needs effectively and efficiently through real-time work-order management, insights into assets, and equipment maintenance.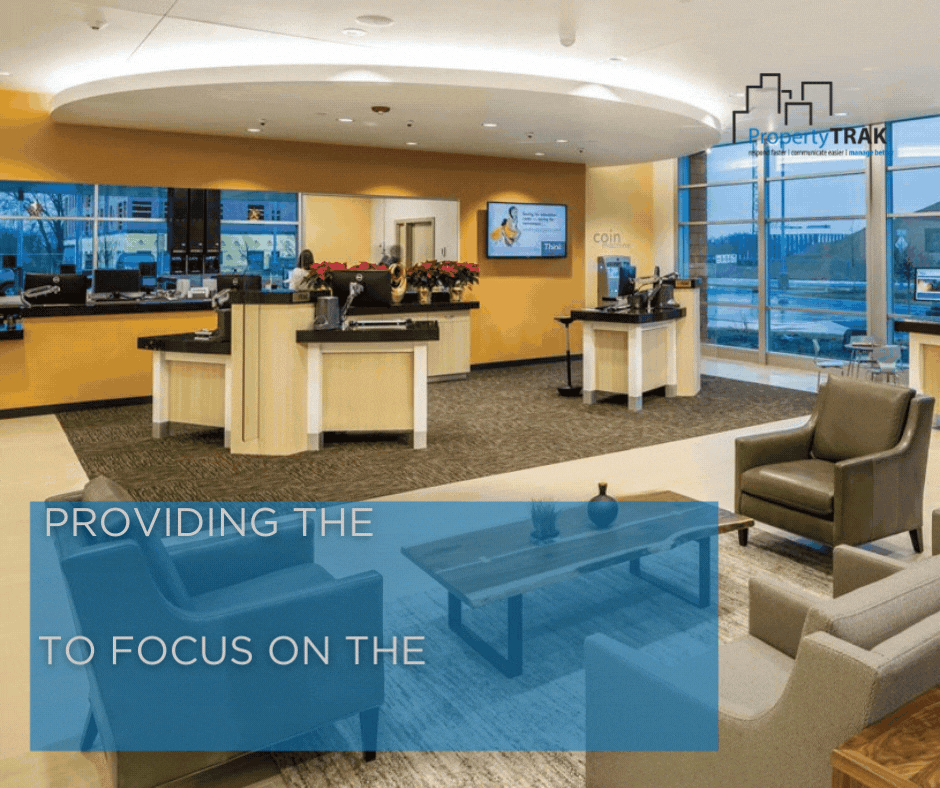 Whether it is elevator operation, HVAC systems regulations, plumbing repairs, or security device maintenance, you need a system that helps you maintain mission critical systems so everyone else can focus on providing your customers with an exceptional banking experience. 
Here are 5 key reasons banking facilities are switching to PropertyTRAK for enhanced operational efficiency.
Automated Work Order Management
Initiate service requests in 60 seconds – from a desktop or mobile device – with a complete work order management solution. Our workflow ensures requests for services are acknowledged, logged, and tracked to completion. Custom dashboards, calendars, and lists offer a variety of ways to view and manage the process, and notifications keep everyone in the loop. Whether it's a simple light bulb replacement or a critical emergency repair of an HVAC unit, on-the-spot automated work orders keep bank buildings and branches operating smoothly. 
Staff Productivity with Mobile App
Staff with smartphones and tablets can move directly from assignment to assignment while completing work documentation as they go.  New assignment priorities are communicated, work order checklists guide procedure completion, and access to photos, documents, and a message board puts productivity in the palm of their hands.
Asset Tracking Using QR Codes
Scanning the durable QR Code label affixed to a specific asset allows employees to quickly request service right from their smartphone.  Service history on problem equipment will provide trends justifying replacement budgeting.   At the work site, Staff will scan QR Codes to identify the equipment requiring service and help reduce both response times and rework costs.
Emergency Preparedness
When emergencies strike, time is of the essence.  Emergency Response Plans may be cloned and amended for your needs from our global templates.  Critical group messaging and work orders can be initiated from within plan steps.  Incident management logs can be utilized to document the event response.  Practice, review outcomes, amend the steps and re-execute your response plans until you are confident.
Enhanced Outcome Visibility
Our customizable reports enable you to analyze the data your system collects to create reports with the data that you need. You can select the specific data columns and filters, and even save and automate the report for recurring generation and delivery through email.  Or use our catalog of Standard Reports to conveniently review your data.  View Reports on-screen, print, and save as PDF, CSV, or XLS format for additional inquiry.
To gain more time to focus on your customer's needs and experience, it's time for a maintenance management system that can grow with you. Respond faster, communicate easier, and manage better with the industry's leading Building Management Solution, PropertyTRAK.
Learn More About CMMS in Banking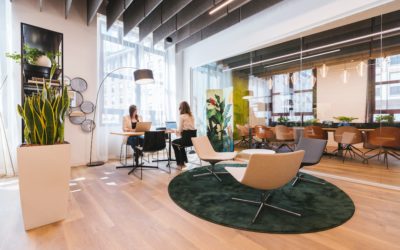 A business's first impression often has as much to do with appearance as it does performance.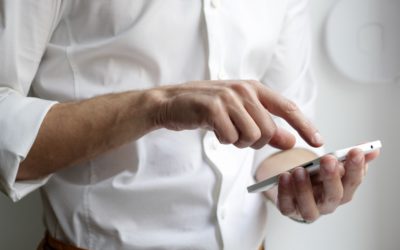 Have you noticed a change in the workplace? Of course, you have. Let's meet our new normal with a better building management solution.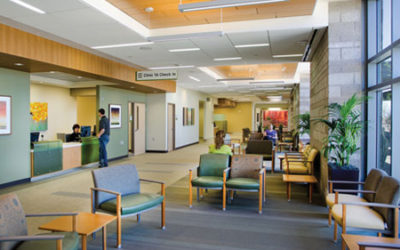 Facilities are in regular need of maintenance and repair, so why not proactively plan maintenance and streamline repair processes to ensure efficiency, consistency and compliance.
What Banks & Financial Institutions Are Saying About PropertyTRAK

"Fulfills our value-added goals"
"Intrust Bank has fifty-six facilities across Kansas and Oklahoma.  We are known for innovation – the first to offer drive-thru banking and an early adopter of computer systems and ATMs.  In 2006, we implemented PropertyTRAK to automate our facilities maintenance.   
Both parties have grown and expanded over the years.  PropertyTRAK can be used to manage multiple departments and emergency preparedness.  Its mobile app handles work orders with custom checklists and can add photos and documents.
PropertyTRAK continues to fulfill our value-added goals by leveraging our great team of maintenance technicians in the work they do!"
Chad Depew
Facilities Manager
"Helping us do great things for our customers"
"Arvest provides community banking services with 19 facilities in the two-state region around Kansas City.  PropertyTRAK is a robust work order solution for our banks that help us be responsive to daily service requests and to plan our preventive maintenance needs.  Recurring work orders and checklists are easily set up and are great for everything from monthly branch inspections to semi-annual HVAC maintenance. There's not a department in our group that can't benefit from this solution. Thanks, PropertyTRAK, for helping Arvest do great things for our customers."
Lynn Anderson
Property & Branch Service Manager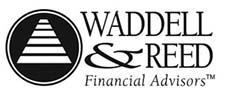 "You have been amazing!"
" Waddell & Reed is one of the oldest financial investment institutions in the country with a large campus of buildings, offices, and conference centers.  PropertyTRAK's solution is critical to our firm's bottom line.  They make it easy for our employees to submit service requests, either as users or on a web form. 
We can schedule and maintain both day-to-day and preventive maintenance needs and then use the mobile app to document the work performed on-site.   We have relied on PropertyTRAK for more than fourteen years.  Thank you for the ride – you have been amazing!"
Mick Drummond
Director of Facilities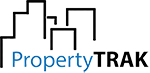 SCHEDULE A DEMO
There are many more great features and customizations than we can pack into our website, so give us a few minutes of your time and we'll tell you all about what PropertyTRAK can do for your business. Small, medium, or large, we are your operations and maintenance solution!