How QR Codes Help Streamline Asset Management for Museums
Museums curate, display and maintain collections of artifacts and artwork, all housed in a pleasant, safe environment for public enjoyment, interaction, and research. The museum itself must have a plan for its facility maintenance and enhancement to assure ongoing availability for the collections it houses. Implementing a computerized maintenance management system (CMMS) with integrated QR code applications is the most efficient, cost-effective means of organizing your infrastructure's maintenance requirements. 
Your museum may already be using QR codes in some areas to provide contact-free exhibit information, obtain public comments on their experience, facilitate ticket purchases, etc.  In this same vein, a CMMS could accept public QR code service requests that will help the facilities staff maintain the highest quality standards. A QR code can launch a checklist of typical issues so a high priority service request from a lobby or restroom can get immediate resolution.  A responsive engagement will help improve the visitor experience and satisfaction.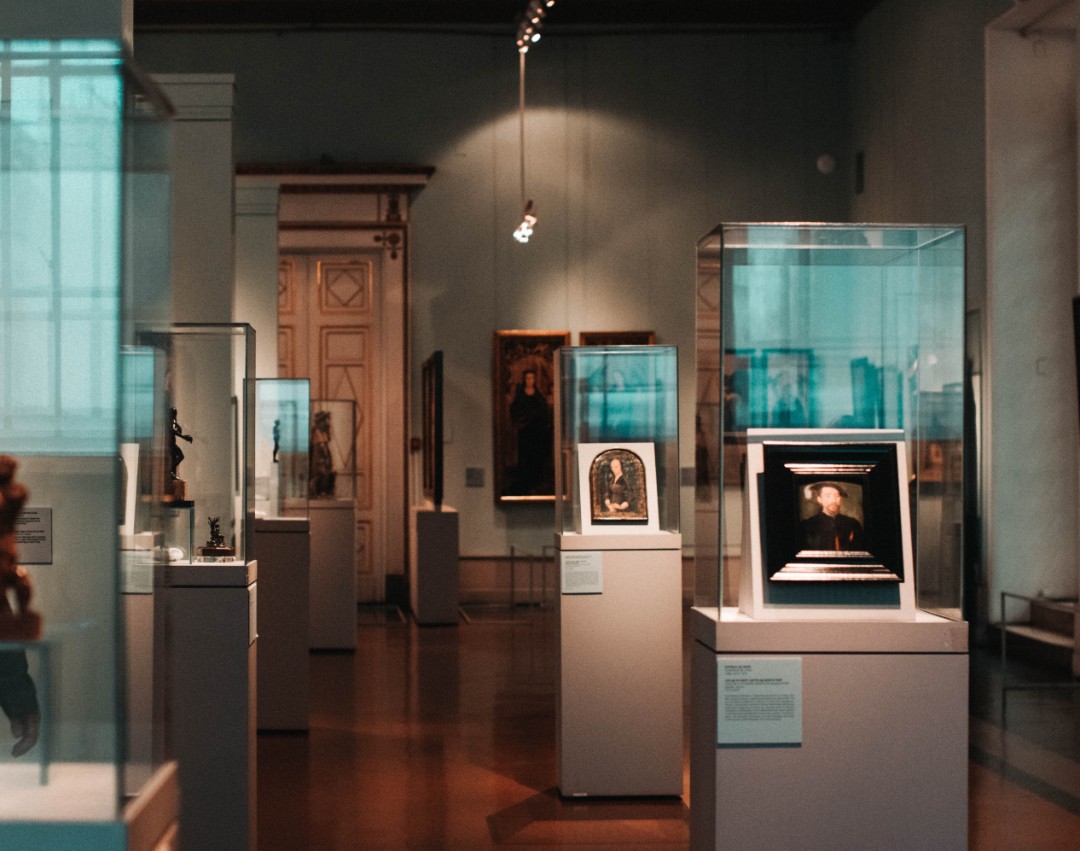 Museum employees and staff can use smartphones and tablets to streamline maintenance workflow by scanning QR codes assigned to specific museum assets, equipment and locations.  A museum employee can scan a QR code to submit a service request that identifies the specific asset or location requiring service (i.e., water fountain, lobby). When facility staff are assigned a work order, they can verify that they are servicing the correct item of equipment by scanning the QR code to display their digital work order list.  
These are a number of the extra efficiencies and added benefits museums gain when their CMMS leverages QR codes. If you needed to monitor temperature in a gallery, you could create a Gallery Temperature Meter so that a QR code scan would let you view previous temperature readings as well as enter the current reading. A photograph showing conditions for a specific asset or location can be added following the QR code scan. Each time a QR code is scanned, the CMMS can automatically update the GPS coordinates in its asset management database.  This is very important when tracking equipment or exhibit stands that may be moved around, or when storing them in a warehouse area for future use. 
A CMMS with integrated QR codes is an effective tool to help museums track valuable equipment, streamline maintenance workflow, and enhance the visitor experience. By combining traditional asset management systems with modern technology like QR code scanning, historical institutions can benefit from greater efficiency and lower costs for monitoring and maintaining the museum's buildings, infrastructure, and support systems.
Learn More About CMMS in Museums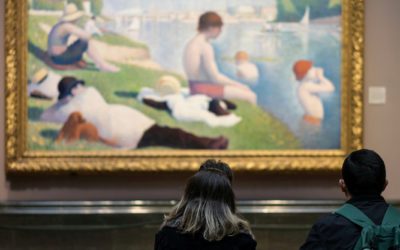 In addition to helping historical institutions manage their assets more effectively, a CMMS can also save them money. By tracking usage histories and condition data, facility managers can better schedule preventive maintenance tasks that will help extend the life of their assets before they have to be replaced.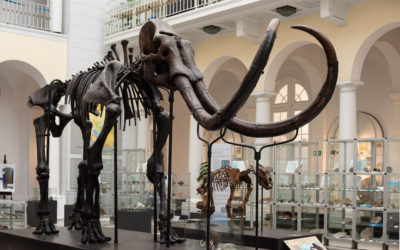 Using a CMMS solution in a museum setting will help automate tasks such as scheduling regular maintenance checks on displays, managing inventory levels, or tracking spare parts. This will free up facilities staff to help create a memorable experience for your patron's visit. CMMS systems also help streamline communication between departments so that everyone is kept informed about the status of ongoing maintenance tasks.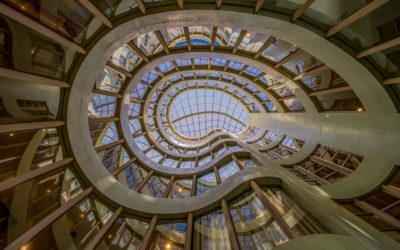 A museum houses a collection of artifacts and artwork, showcasing the history and culture of a particular place or period. Supporting and maintaining the infrastructure for a large collection can be difficult, especially if you don't have the right tools to help. A computerized maintenance management system (CMMS) tool can organize and automate maintenance tasks throughout the museum.
CMMS FOR MUSEUM CASE STUDY
Kansas City National Museum and Monument Streamlines Operations Through a Computerized Maintenance Management System
What Museum & Performing Arts Facilities Are Saying About PropertyTRAK

"Helps our Team get the job done!"
"The Kauffman Center for the Performing Arts is the architectural symbol of a modern Kansas City, with amazing venues for world-class opera, symphony, and ballet performances. PropertyTRAK helps us meet and exceed the challenges of coordinating and maintaining our exceptional performing arts center.
Scheduled preventive maintenance provides equipment uptime that is critical to our performance environments needing precise humidity and temperature requirements.  To keep our top-notch food service equipment and serving areas inspection ready, we create work orders with our inspection checklists and equipment maintenance procedures.  We love the customizable reports and the ease of use! PropertyTRAK helps our great team get the job done well!"
Bill Miller
VP of Operations

"Helped us keep our doors open"
"The Liberty Tower was opened to the public in 1926 and we have now expanded the Museum to more than 100,000 square feet.  PropertyTRAK has helped us organize and prioritize maintenance throughout all our areas of operation. 
It is an easy-to-use service request system for our employees, sends automated notices of work order assignments to staff, and tracks completion for each department.  Communication between employees, staff, and vendors has been greatly improved.
Using it has improved efficiencies so we can maximize our staff resources – a very big concern for public facilities.  PropertyTRAK has helped us keep our doors open."
Chris Wyche
VP of Facilities Operations Management and Technology

"Brings order to our chaos"
"As the Berkeley Repertory Theatre, we maintain performance theatres for the public, classrooms for students, and warehouses and offices in clusters of city buildings located in two parts of the city. 
PropertyTRAK gives us valuable tools to schedule preventive maintenance, track room reservations, stay on top of inventoried items, and respond quickly to issues that come up.  They provide us with a flexible system with broad capabilities so we can be assured our buildings, classrooms, and spaces are ready, safe and sustainably maintained.  PropertyTRAK brings order to our chaos!"
Mark Morrisette
Facilities Director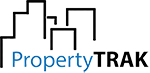 SCHEDULE A DEMO
There are many more great features and customizations than we can pack into our website, so give us a few minutes of your time and we'll tell you all about what PropertyTRAK can do for your business. Small, medium, or large, we are your operations and maintenance solution!