QR Codes • Assign. Scan. Go.
PropertyTRAK CMMS QR Code Technology
QR Codes are a technological solution that provides anyone with a smartphone quick access to all types of tools, apps, and resources. And while they are not new, creative applications for their use are being found everywhere, from restaurants and real estate signs, to the world of CMMS.
PropertyTRAK CMMS offers custom QR Code technology that streamlines and expedites asset tracking and inventory, maintenance, work order workflow, and more. Just assign, affix, scan, and go. The unique code will connect the scanner/user to a vast array of info and options.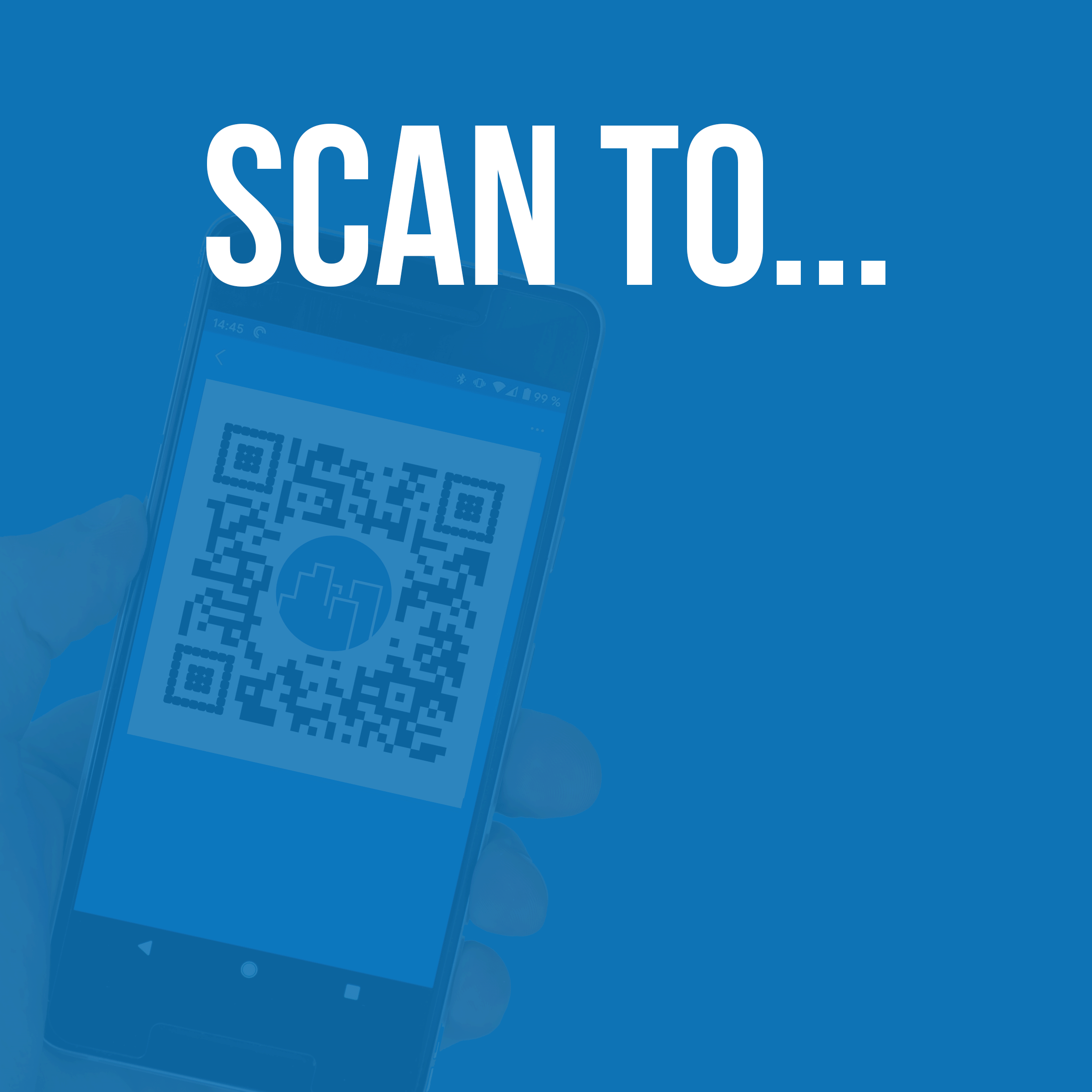 4 key ways QR Codes are making facilities maintenance and management significantly easier.
As you know, maintenance management is an area that could benefit greatly from mobile software: after all, maintenance work is always outside of the office, away from the office computers. The ability to look up information quickly, as well as record service or maintenance work on your mobile device, is far superior to the inefficiency and redundancy that comes with old-school processes that include endless paper trails and email threads.
Track & Inventory Assets
If you've ever been a part of an inventory team you know how time consuming and tedious it can be…unless you have scannable technologies that help you do the work. QR Codes automate the tracking and inventory process by returning historical data, maintenance records, and parts details for the specific item being scanned.
Initiate Work Orders
When a piece of equipment needs repair, the devil is in the details. And that is where QR Codes really shine. Serial numbers, age, maintenance history, parts lists, user manuals, and so much more are available with a quick scan. Not only do facilities managers and technicians have access to all of the info they need, they can initiate a work order with a couple of clicks, ensuring that the staff or vendor has everything they need to locate and repair the item, and log their progress and outcomes.
Reorder Supplies
QR Codes eliminate the extra paperwork and effort that comes with taking inventory and reordering the necessary supplies and replacements. By moving systems online, and specifically on mobile, employees and managers can check and record inventory anywhere at any time, helping facilities operate more seamlessly and efficiently.
Reserve a Room
Similar to its uses with equipment, rooms can be assigned a QR Code that will automate the room reservation process. Scan to learn about a room's capacity, amenities, and availability. Then reserve the room with a couple clicks right from your smartphone.
Whether through its mobile and QR Code capabilities, or its comprehensive desktop solution, PropertyTRAK CMMS is always innovating to help improve facilities and operations management. Schedule your free demo at PropertTRAK.com.
Follow us on Social Media to stay up to date with trends in CMMS