A BETTER BUILDING MANAGEMENT SOLUTION
How Mobile CMMS Improves Responsiveness
HAVE YOU NOTICED A CHANGE IN THE WORKPLACE? OF COURSE, YOU HAVE. LET'S MEET OUR NEW NORMAL WITH A BETTER BUILDING MANAGEMENT SOLUTION.
Now more than ever, it's critical that managers and technicians not be tethered to their workspaces to get the job done. The freedom to work remotely and utilize mobile apps has revolutionized the way we do business and improved efficiencies and workflow along the way. PropertyTRAK's mobile Building Management Solution ensures that technicians, managers, and stakeholders alike are on the same page. Real-time work order and progress tracking minimize the inefficiencies caused by the traditional back-and-forth of emails and calls. Access to building diagrams, inventory and equipment data provides maintenance personnel with everything they need to fulfill a work order. And seamless, direct messaging gets questions answered and changes made faster than ever before.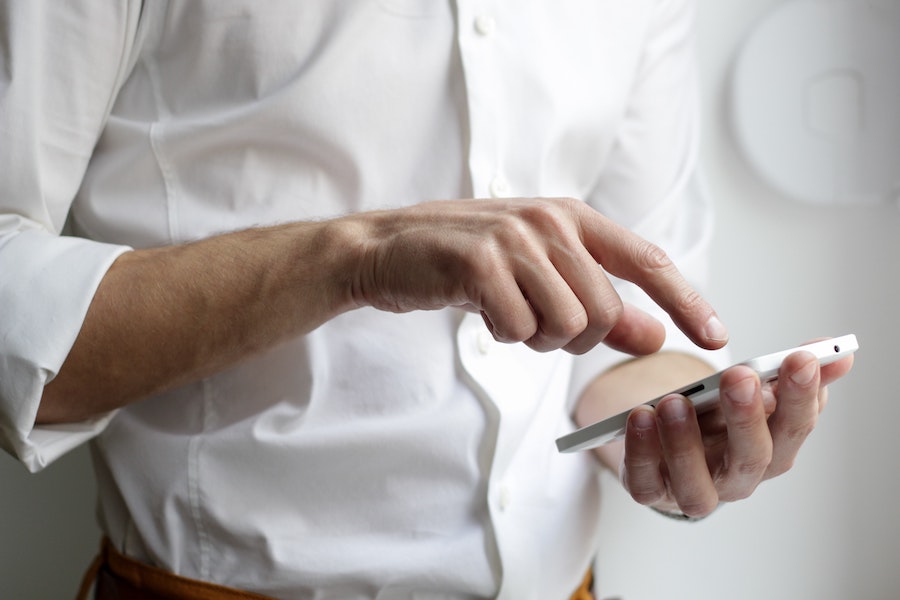 7 Ways PropertyTRAK's Mobile App Keeps Your Organization Moving.
Service Requests
Easy and convenient for any employee to submit a service request, including a photo.
Managers and staff can check work assignments, current status, and expected completion date.
Quality of Service feedback can be automated to improve employee satisfaction.
Work Orders
Managers can review and assign service requests as work orders.
Staff can quickly review their assigned work, due dates, and priorities.
Work Orders include instructions, requirements, and step-by-step procedures.
Work-site photos are easily added to Work Orders.
Use the Work Order Message Board to send and respond to work questions.
Managers can monitor all work and make changes as needed.
Asset & Equipment
Details about the manufacturer, age, and location can be reviewed and updated.
Access and update Documents, Diagrams, and Photos for specific equipment.
Set-up and manage

preventive maintenance

work orders that recur on schedule and use checklists to assure compliance.

 

Assignable Assets

can be assigned to employees and reassigned with simple check-in/check-out.

 
QR Codes
QR Code labels can be assigned to Equipment, Locations and Inventory Items.
Scan QR to launch the creation of new Service Requests and Work Orders.

Scan QR to l

aunch pending Service Requests and Work Orders for completion.
Scan QR to access a custom menu of common service requests.

 
Inventory
Manage, receive, track and transfer items in your consumable inventory.
Adjustments to inventory levels are automatically updated when utilized in work orders.
Emergencies
Emergency Response Templates – create response plans customized for any building.
Practice and Prepare – Weather Events, Power Outage, Fire, Hazardous Materials, etc.
Incident Management Logs – records notifications, procedural steps and work orders.
Unlimited Users
Mobile App is designed for all your User Rolls – Employees/Tenants, Staff/Technicians, Client Admin & Vendor Providers.
Can be used offline for work order completion when no Internet service is available.
Reliable, encrypted, and secure for iOS and Android smart phones and tablets.
Easy login with Username and Password or Single Sign-On.
Helping you stay nimble and streamlined is our main focus. No matter the scope and scale of your organization, we have the perfect Building Management Solution for you. Ready to find out how affordable and flexible we can be? 
Learn More About CMMS in Banking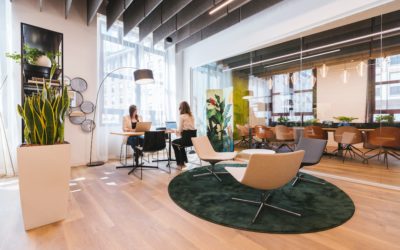 A business's first impression often has as much to do with appearance as it does performance.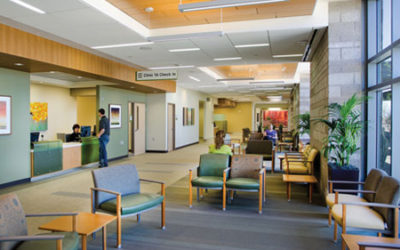 Facilities are in regular need of maintenance and repair, so why not proactively plan maintenance and streamline repair processes to ensure efficiency, consistency and compliance.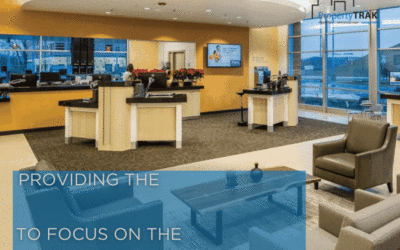 As a banking professional, you face innumerable challenges every day. Cybersecurity, regulatory compliance, and delivering unparalleled service to your customers are priorities that can and should be the focus of daily banking operations.
What Banks & Financial Institutions Are Saying About PropertyTRAK

"Fulfills our value-added goals"
"Intrust Bank has fifty-six facilities across Kansas and Oklahoma.  We are known for innovation – the first to offer drive-thru banking and an early adopter of computer systems and ATMs.  In 2006, we implemented PropertyTRAK to automate our facilities maintenance.   
Both parties have grown and expanded over the years.  PropertyTRAK can be used to manage multiple departments and emergency preparedness.  Its mobile app handles work orders with custom checklists and can add photos and documents.
PropertyTRAK continues to fulfill our value-added goals by leveraging our great team of maintenance technicians in the work they do!"
Chad Depew
Facilities Manager
"Helping us do great things for our customers"
"Arvest provides community banking services with 19 facilities in the two-state region around Kansas City.  PropertyTRAK is a robust work order solution for our banks that help us be responsive to daily service requests and to plan our preventive maintenance needs.  Recurring work orders and checklists are easily set up and are great for everything from monthly branch inspections to semi-annual HVAC maintenance. There's not a department in our group that can't benefit from this solution. Thanks, PropertyTRAK, for helping Arvest do great things for our customers."
Lynn Anderson
Property & Branch Service Manager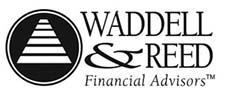 "You have been amazing!"
" Waddell & Reed is one of the oldest financial investment institutions in the country with a large campus of buildings, offices, and conference centers.  PropertyTRAK's solution is critical to our firm's bottom line.  They make it easy for our employees to submit service requests, either as users or on a web form. 
We can schedule and maintain both day-to-day and preventive maintenance needs and then use the mobile app to document the work performed on-site.   We have relied on PropertyTRAK for more than fourteen years.  Thank you for the ride – you have been amazing!"
Mick Drummond
Director of Facilities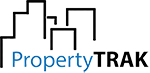 SCHEDULE A DEMO
There are many more great features and customizations than we can pack into our website, so give us a few minutes of your time and we'll tell you all about what PropertyTRAK can do for your business. Small, medium, or large, we are your operations and maintenance solution!