It wasn't a walk in the park – the season and the game had its ups and downs. But the Chiefs persevered with performance, teamwork and great leadership. Congratulations to Coach Andy Reid, Patrick Mahomes, and the entire KC Chiefs' organization!
If you are a Facilities Manager in the corporate arena, you too know that success on the field is not easily attained without forethought and effort. Like Andy Reid, you need a solid system to help you manage a far-flung organization with a lot of moving bodies and unique personalities.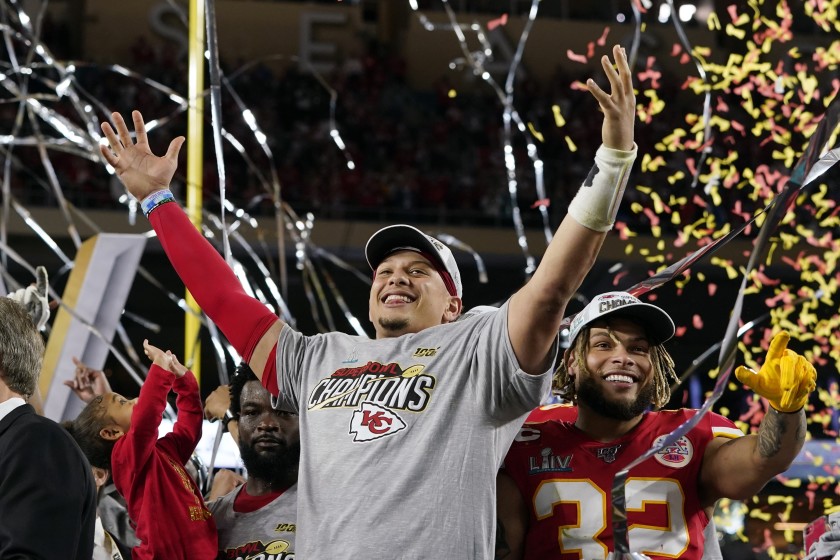 The inclusion of certain system traits will consistently lead to success so you might be surprised how closely your system needs align with those of the Super Bowl LIV Champions.
Organizational: The Chiefs are able to focus on helping players improve on the basics because they have implemented broad, effective control systems. PropertyTRAK provides a configurable CMMS to meet your specific facility needs and to help guide your staff in performing to their fullest.
Timeliness: The Chiefs take a big picture view of their organization so they are always ready to make adjustments. PropertyTRAK offers a Mobile App for field management and work submission so you and your team can perform anytime, anywhere.
Communication: The Chiefs established Best Practices and made sure everyone knew the steps to take. PropertyTRAK automates service notifications throughout your organization with email and text to increase satisfaction and improve scheduling.
Planning: The Chiefs are a textbook case in reality-based budgeting. PropertyTRAK brings broad analytical capabilities to your organization and provides the structure to retain the facility knowledge key employees possess for the future.
Cost Savings: The Chiefs systems may be complex behind the scenes, but on game day, they have to be simple for all to use. PropertyTRAK supports unlimited users with an intuitive system and delivers operational improvements that can pay for themselves, over and over again.
Upgrades: The Chiefs need expandable systems with new functionality to help them remain competitive. PropertyTRAK continues to enhance and expand its library of integrated CMMS applications to provide the flexible capabilities you need for 2020 and beyond.
PropertyTRAK would be happy to help you perform a complete CMMS Needs Analysis to see how an enhanced system might benefit you.